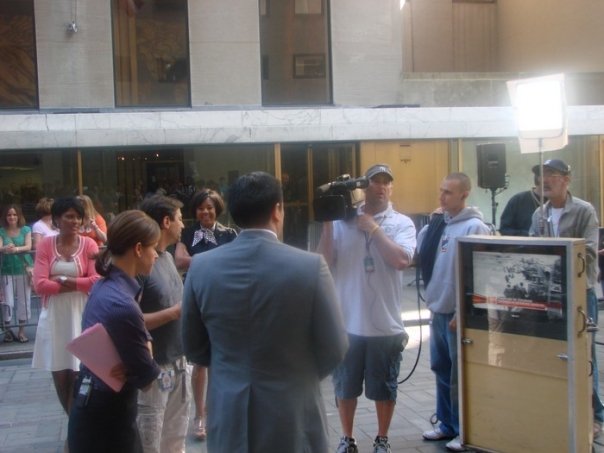 We saw the stars of the Sunday Edition of the Today Show.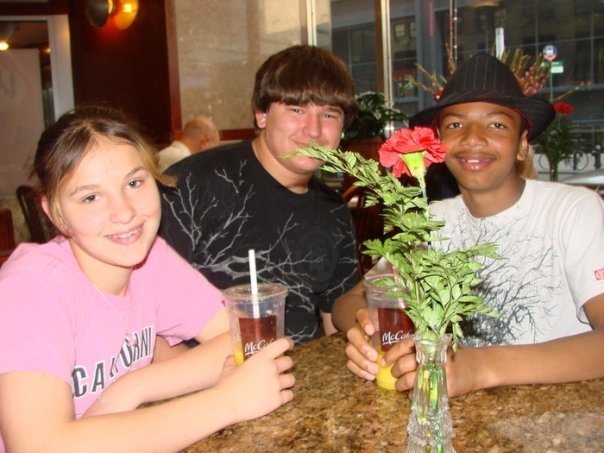 Me, Jorden and Matt at a table at the "fancy McDonalds".  It is supposed to have a doorman and a piano player but we did not experience that.  We did have fresh flowers at our marble tables.
i love new york it is sooo cool. the buildings are so big it is awesome and the subway is so scary it is fun and it is fast. and we went to a play and it was pretty good. we also went to the statue of liberty and that was cool we also went to a mcdonlds and that was good. and we went and sat in a road it was cool and we went to the today show bbut we did not get on it. and i cant wait to come back again.
~Ashley~