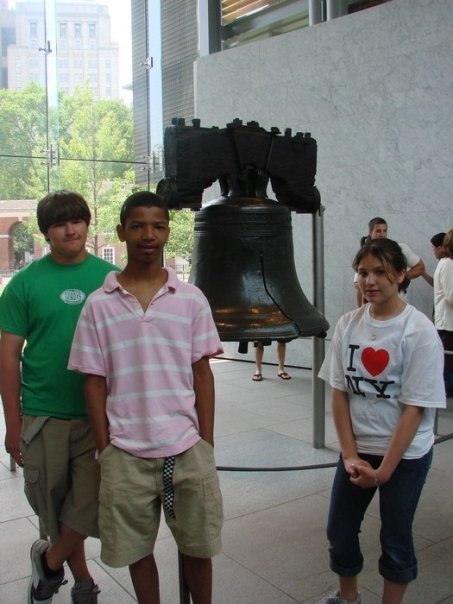 Jorden, me and Ashley at the Liberty Bell in Philadelphia.
Today we went to Philidelphia and we saw the liberty bell.  We saw Independence Hall building.   We sang the Will Smith song on the way to Philly.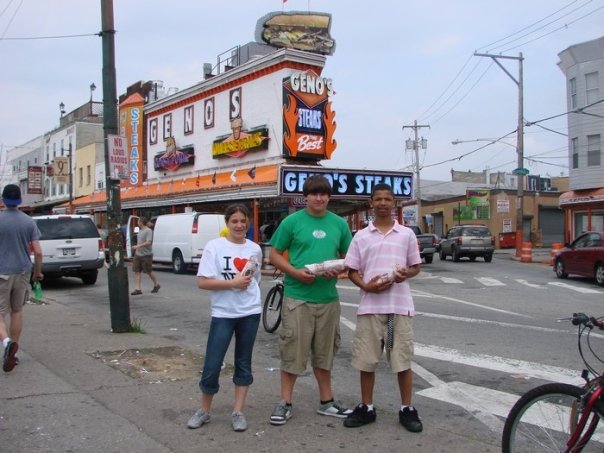 Ashley, Jorden and me holding Philly Cheesesteaks in front of Genos – by far the best place to buy a Philly Cheesesteak in town.
We went to Geno's and Pat's and we all taste tested to see which one was better.  By far Geno's was better.   Pat's cheese was barely melted and Geno's was tender and juicy.   I found half a skateboard.  Then we went to the Diner Car and had Scraple.   We went to Hershey's chocolate factory and we played and went on a chocolate tour.  We took pictures and drove home as it rained.